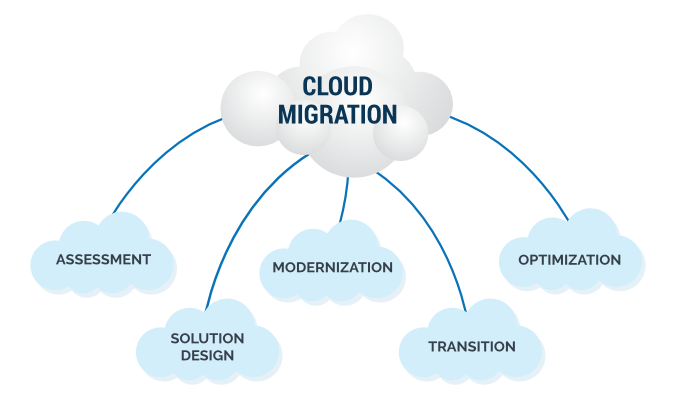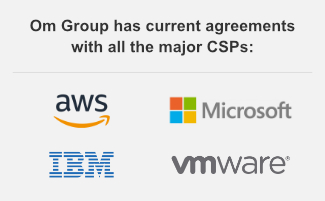 OM Group's cloud services provides the suite of tools and services needed to ensure a successful migration to cloud, along with the managed services required to guarantee the operational support of mission critical applications within a cloud environment. We understand that when selecting a Cloud Service Provider (CSP) one size does not fit all.

Our cloud services ensure you have the CSP that fits your requirements, that costs are managed, and that reliable service and cyber security measures are maintained. OM Group's Transition services (IaaS, PaaS, SaaS) overlays on top of the CSP of your choice to provide multi-cloud cross platform orchestration with OM Group as your single point of accountability.
OM Group is a prime vendor on US Army's Army Cloud Computing Enterprise Transformation (ACCENT) contract vehicle. We are one of a select group of firms that offers all Department of Defense (DoD) organizations with an ordering vehicle to procure commercial cloud hosting capabilities, and technical support to transition of enterprise systems/applications migrating to a commercial cloud environment. Our Cloud Engineers enabled transition to the cloud by virtualization – using a variety of technologies from Citrix Systems Inc., Microsoft and VMware Inc.
Awarded one of the first ACCENT task orders — we migrated over 150 websites, applications, and systems for the Headquarters, Department of the Army. Our current work supporting the US Army Corps of Engineers covers transitioning Impact Level 4 enterprise applications from the USACE on premise datacenter to Microsoft Azure cloud; establishing a DevOps process from scratch to automate build/deploy process and facilitate continuous integration/continuous delivery (CI/CD) to the cloud; and cloud administration.
CLOUD SOLUTIONS
We can speed up your cloud migration process, using Robotic Process Automation. On an Army project, our automated bots made user management 100 times as fast, infrastructure provisioning 3 times as quick, and customer onboarding over 12 times as fast…all while reducing manual error and freeing staff to focus on what they do best –cloud engineering!

Cloud Hosting
Cloud Readiness Assessment including Application analysis, security requirements analysis, documentation,
Cloud Migration
Modernization and Optimization - Application refactoring; service and data consolidation
Microservice architectures; containerization; consolidation of server workloads
Security – CCSRG Compliance, FedRamp+, DoD PA, RMF
Business process reengineering
Training on cloud environment
Service transition